On Maundy Thursday we remember Jesus washing the feet of his disciples in humble service before the last supper. As the disciples make sense of that profound act, he says:
'A new command I give you: Love one another.
As I have loved you, so you must love one another'
(John 13:34 NIV).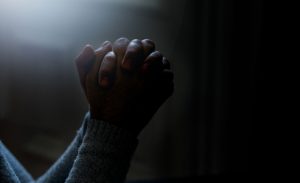 These are historic times and we are seeing many people loving their neighbours by providing food, care or even through the simple act of just staying at home. We celebrate our NHS and key workers for their skill, bravery and hard work in the most challenging of conditions. We honour our ministry partners and church leaders for continuing to offer hope to communities in new and unexpected ways. And, of course, we pray for those suffering and mourn with grieving families.